Welcome to ALBA International School where we stand united across our multiple campuses. We are filled with immense pride and gratitude for each member of our vibrant educational community and are delighted to reaffirm our commitment to a shared educational philosophy that embraces diversity, fosters inclusivity, and upholds the highest standards of teaching and learning. Together, we will continue to provide high-quality education that empowers our students with knowledge, critical thinking skills, and compassion. We ensure that every child receives a nurturing and enriching experience, preparing them to thrive in a rapidly changing world.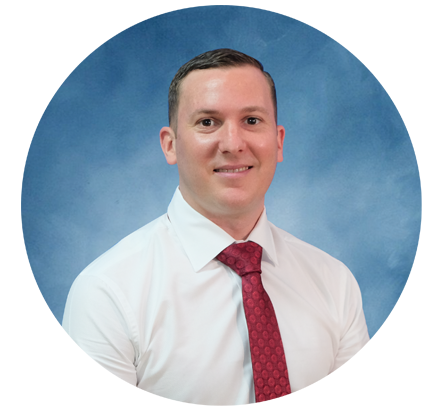 Executive Principal
Gregory J. Wilkerson
ALBA has defined itself as a school that cares deeply for its students and is committed to providing a caring and supportive learning environment. As educators, we have the responsibility to ensure that this and upcoming generation of children has the capacity to influence change in a meaningful and positive way, both in Myanmar as well as abroad. All of us at ALBA are committed to secure an outstanding future for the school and to continue building on our many strengths. We believe that every individual child is special and deserves an engaging and enjoyable school experience. We seek to find each child's unique potential and nurture it. Good schools are built on the efforts of good people, and I believe that our teachers and students are among the very best.
ALBA is a school that thrives for the development of the children. ALBA promotes learning through hands-on experience in all types of field thus understanding and respecting all cultures.
During their time at ALBA, students engage in multiple extra-curricular activities such as afterschool clubs, science fairs, literature fairs, community service projects, charitable donations, and learning excursions overnight trips. It is a great way for students to meet and work closely alongside students from classes other than their own.
Students are put in a positive learning environment here at ALBA. The teachers are able to micromanage due to our small classroom of 1:20. We can ensure that your children are taught in a clean and safe environment.
No. 66, Shwedagon Pagoda Road, Dagon Township, Yangon
Ph: 01-256021, 01-376236, 01-384055
No. 19-B, Padonmar Street, Dagon Township, Yangon
Ph: 01-378885, 01-378886, 01-378887 (IGCSE)
01-382691, 01-382693, 09-778183338, 09-778183339 (Secondary)
No. 48, Nat Mauk Lane (1) Street, Bahan Township, Yangon
Ph: 01-548109, 09-444671278